I don't know if it's because
my kids start school in 13 days
or because I will blink my eyes and it will be September
or because I just listed my first
Halloween 2007 design on e-bay today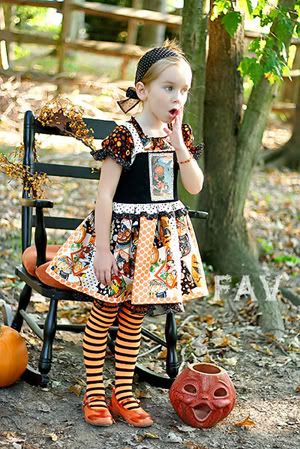 but it just feels like that time of year just before big things start brewing
and before you know it, we are in the throws of
fall and holidays and all of the
scrumptious sights, smells, and sounds that come along with it.
As a farewell tribute to Summer '07,
I thought I'd share a few pictures of what made this summer memorable.
I officially became the mother-of-a-teenager a few weeks ago.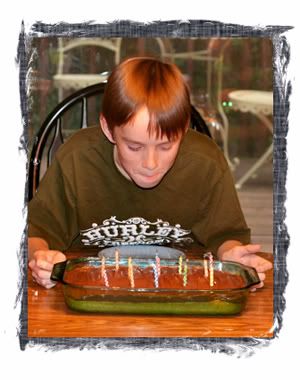 Sean is 13 now and has visions of
electric guitars (rather than sugar plums)
dancing in his head.
I'm noticing him taking longer in the bathroom mirror doing his hair
and FLOSSING HIS TEETH, of all things.
I guess puberty brings with it
a few good things after all :)
I am proud to be the mom of such a good boy-he keeps me
on my toes and helps me a lot.
We spent countless hours at the pool this summer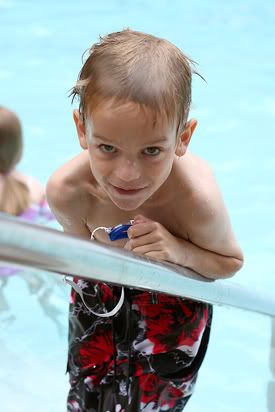 and the kids even rescued an injured gosling from a lake next to the pool~~
only to turn around about 3 weeks later to rescue this sweet turtle from the middle of the road.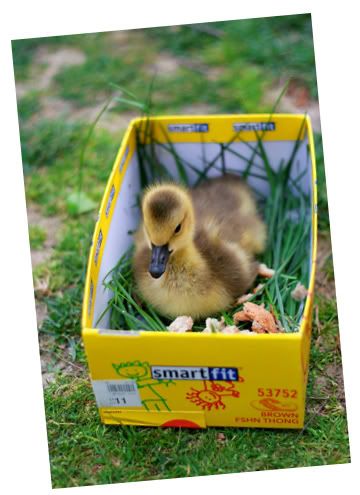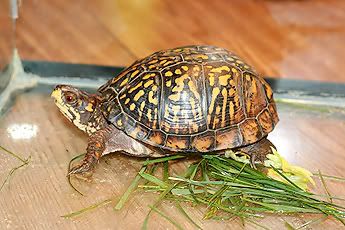 Chloe felt like she was one of the Wonder Pets -so sweet!
They felt very proud when they took "Spot" the gosling to the water fowl rescue haven and set "Bob" the turtle free in a pond by our house.
What little animal rescuers they are!

Well, by my next blog-post, I should have gone school clothes shopping for the kids
and will be in the throws of "Indelible," a 51 designer launch in honor of fabric designer Joel Dewberry.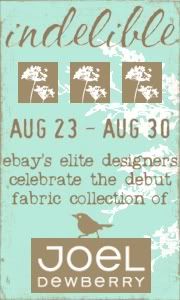 Be sure to check back on August 23rd to see this fabulous collaboration I have been working on.
I hope your summer has been as sweet as mine...and here's to new things brewing in the pot.