As for the looks of my the looks of my blog, she hasn't had an entire facelift-just a little plucking and preening and she's looking better I think.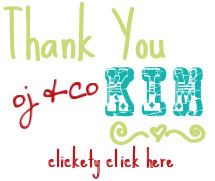 for helping me figure out a way to "trick" my header into looking centered...close enough, eh?!
So, I just finished designing and sewing a project for


Check back on Joel's website later this week when some of my designs will appear in his "Fresh Ideas" section.
Peek here to see the pieces up for auction on e-bay.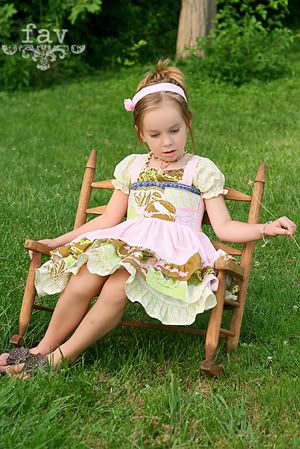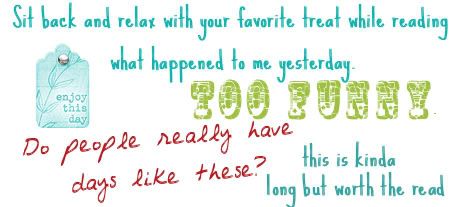 Okay, so true story...my dear husband gets up early yesterday morning.
I am sewing, kids are sleeping.
He figures he'll get our car registered cause it's that time of year
for us-he'll be at the DMV way early so it will be quick and then we can head out to

with the kids for a fun-filled day of roller coasters, cotton candy, pretzels and puking
---did I just say puking on my new blog?!

Okay, back to my story in "sort of" Reader's Digest form. My DH leaves, he's home 25 minutes later--omgoodness record time! NOPE-sorry he says they won't take a debit card so I need a checkbook. He leaves again--my cell rings 20 minutes later. WOW! Record time again I think--we'll have the kids flying on coasters in no time--NOPE! This times he says "hmmmmm since your name is on the title with mine, they need to see you in person with me."

OH FOR CRIKIES SAKE, are you serious??? I ask in tears while crying SOBS because--unbeknownst to him-- my early morning sewing bliss has been destroyed while he was on his 2nd jaunt to the DMV when my serger
STOPS DEAD IN HER TRACKS.
So, there lay my damask fabric pierced with a broken needle and the serger weeping--"take me to the hospital I've been blown up!" Honey, I say my serger is broken, I have oodles of sewing to do and this is going to be your 3rd trip to the DMV this morning and I have to come too? Gooooooooooood night already. Put me back to bed. No! I tell myself I'll use the power of The Secret and pull myself out of this. I shower, dh gets home, makes us a quick bite, and we head to the DMV... together this time.
SHUT....UP!!!! You have got to be kidding me-shake me shake me-this must be a nightmare-you need WHAT!???

Your social security cards sir. Yes, we know you have in-state driver's licenses, yes we know we had to see proof of soc sec # when you got your licenses, yes we know they are in the system but we aren't allowed to access them, you'll need to come back with them. Okay, now my typically non-swearing self is ready to drop a major BOMB--which one should I choose? S, A, or go for the mother of them all and scream F--I held back-- I am just dying. Completely deflated and unwilling to even speak lest we kill each other, dh and I get back into our car and head home. We wake up the kids tell them to grab their swimsuits cause we're heading to coaster city baby...oh and don't give us any whining cause we've had a hellish morning and we may go DMV ON YOU! Poor sweeties hadn't a clue. I pack up my wounded serger, the kids are dolls and all pile up in the car, best friend from Tennesee in tote so we are a fam of 6 today :) and we're off again. Did I mention this will now be our 4th trip to the DMV in the past 3 hours?! Siiggghhhhh-this time it's finally "quick"--thanks to their "oh and you can come back to the front of the line when you return consolation prize." I have officially decided that the state of Ohio has an edge on bureaucracy-it will get you very time-especially when you get in line at 7:45 AM.

The DMV, the broken serger....okay where's my 3rd fiasco for the day---DOH! there it is---Sean's glasses just fell off of his face and into the rushing waters of "White Water Canyon." Clink Clank Crush as boats on the ride track glide over top. I should have known this day was gonna be "cursed" our tab at the Taco Bell drive-thru came to $9.11. Thank goodness in spite of our morning, we had a blast. Kudos to my sweet husband for keeping his cool and I had to pat myself on the back for not blowing a gasket-maybe that was because the serger doctor said he could rush my fix-it job for the additional fee of $30. I should be back in the saddle sewing in a few day :)

P.s. We did get the PUKING btw. On the very last ride of the night, Sean leaned over the side of the car he was riding and hurled right on the ground. They had to shut the ride down. As other King's Island would-be riders were leaving the exit, my younger son Brad could NOT resist shouting out to everyone, as he pointed to his green-faced brother lying on the sidewalk in pain,
"HERE LIES THE GUY WHO PUKED!"
Funny funny stuff I tell you.